Polart Circle Event: Information meeting Teatermaskinen – Riddarhyttan, Sweden
On 1 March 2019, Teatermaskinen invited many guests to a theatrical afternoon at its cultural reserve in Riddarhyttan.
The event offered a wealth of activities ranging from the presentation of the Polart Circle project and the "Truth motherfucker – Tell the Truth" methodology, to participatory workshops for the attendees.
Participants could hear the testimony of a group that tested the methodology developed by Teatermaskinen. They also had the opportunity to attend a theatre performance played by a group from the Folk High School.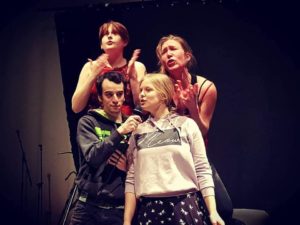 The three MOOCs developed by Teatermaskinen (a form of educational film that everyone can enjoy for free on the internet) were presented to an enthusiastic audience. These MOOCs explain the methodology according to three themes: writing, staging and performing,
The methodology "Truth motherfucker – Tell the Truth" has been worked on by the theatre company for several years, in connection with asylum seekers, pensioners, young victims of exclusion or solitary confinement.
The participants were thus able to discover this methodology where each one, as an individual and as a group, gets a chance to tell his or her truth, which is worth telling and worth putting on stage.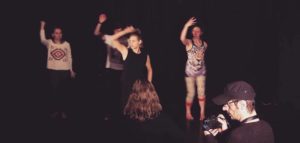 Programme 
12.00 Lunch
12.45 The Swedish project manager Sara Lindelöf tells Olga Gustafsson about the EU project Polart circle.
13.00 Tell the truth The course at the Cultural Reserve Folk High School shows a work in progress
13.30 Berit Engman talks about the writing method in Truth motherfucker – Tell the truth
14.30 Berit leads a workshop with exercises used in the method
15.00 A group that beta tested the MOOC shares its results. Conversation and discussion
16.00 End of the event